Quick Links: VENUES COSTS OFFERS

Weddings in Italy

Relaxed But Memorable
Italian Weddings - By Slow Dreams
Slow Dreams is a team of British, American & Italian planners for weddings in Italy, with offices in Italy and the US. We have successfully managed many relaxed and memorable Italy weddings since 2001 for clients world-wide.
Our singular focus and accomplishment to date is to delver for our clients - relaxed, but memorable Italian weddings. See below for details on how we have achieved this. Suffice to say that the first step toward a relaxed Italy wedding experience is to work with a highly reputable company. Please read what our past clients have said:
Testimonials - See Our Many Wedding in Italy Testimonials
TripAdvisor Posts - Our Client TripAdvisor Comments on Our Italian Weddings
Check-out the slideshow above to get a feeling for our weddings.
Although we offer Wedding Italy venues in many areas, we have a unique specialization in areas that offer spectacular beauty and history, yet have not been over-run by the "enemy" of relaxation - mass-tourism. These areas include the magical Coast of Maratea - a hidden gem, just south of The Amalfi, just as beautiful - and simply perfect for relaxed and memorable weddings:
"Maratea is Heaven... It's Italy's Best Kept Secret - It's The Amalfi Without The Crowds" .
See Slideshow on the Coast of Maratea and Surrounding Areas
It takes many elements more than just stunning beauty and history to product a relaxed and memorable wedding. Some elements must be inherent in the region you choose; some must be delivered by the planning and management company you choose. Here, in detail, are how these regions and Slow Dreams deliver such weddings.
The Regions - Delivering Relaxed & Memorable Weddings Italy
FLEXIBILITY
Flexibility - not a subject discussed much in wedding web-sites - but so important for peace of mind:
Last Minute Weddings in Italy/Elope to Italy - US Citizens can have last minute expedited approval just by bringing the passports - by "last minute", we mean just a few days - total flexibility. See our no hassle approval. Any other couple who has their embassy's approval (i.e., they have Nulla Ostas) can take advantage of this last minute wedding service. For those who cannot get last minute approval, we offer symbolic ceremonies from either a local mayor (identical to a legal Italian wedding, but not legal) or a minister.
Non-Catholic Church Italian Weddings - We have churches that allow for non-Catholic religious weddings, including, for example, the Church of Our Lady of The Snow & Olives, a small historic church with ancient frescoes situated alone on a mountain-top cliff overlooking - the sea, the historic red-tiled roof town of Maratea with its 44 churches, the world class Coast of Maratea, and two national parks, the Cilento and Pollino.
UNUSUAL VENUES - BUT, TRULY MEMORABLE
As well us the usual type of wedding venues in Italy (castles, villas, hotels, etc), these regions offer some of the most memorable, and certainly most different ideas for a wedding in Italy - e.g., see our "Unusual Italian Weddings" - these include antique sailboat, deserted beach and deserted island, cliff-tops, a lovers walk on the sea, agriturismos (family farms). We can even arrange an "armada" of boats to one of Italy's most secluded and dramatic beaches.
Slow Dreams - Delivering Relaxed & Memorable Weddings in Italy
Understanding we deliver on this requires the following:
UNDERSTANDING ALL COSTS FOR OUR ITALIAN WEDDINGS
Unlike most wedding web-sites, this site clearly lists ALL wedding costs, fees, and taxes. You will note that the first item in our site's menu above is COST. Note: Our prices include all taxes (e.g., VAT), and fees.
UNDERSTANDING HOW YOU CAN CHANGE THE CONTRACT
You can change your wedding in Italy contract significantly right up to several weddings before the wedding. This eliminates the stress of wondering how many guests will come, what meals they want, etc. Also, we offer a three payment schedule with the last 50% due only several weeks before the wedding. See our policies and fees.
UNDERSTANDING HOW WE MANAGE WEDDINGS
If you read our testimonials, it will be clear, unlike most wedding companies, we never just have the one planner involved in a wedding. We always have at least three staff members involved - for larger weddings, we sometimes have had 5 involved. This is critical because we are always cross checking with each other to make sure the plan makes sense and is being executed to plan. It also means that if any staff member was to go ill or whatever, we have more than one knowledgeable back-up.
Importantly, we will have a staff member meet you at your accommodations shortly after you arrive to personally greet you and review in person all wedding details. They will then spend much of the wedding day with you.
THE ULTIMATE IN WEDDING GUEST CARE
We have a concierge service, free of charge, that will make reservations for your guests for hotel, hair, make-up, spa, and airport transfers. This service is also there to personally answer your guests' questions - guests also want a relaxed & memorable experience as well.
FREE GUIDED TOUR OF VENUES OF INTEREST
Sometimes to feel totally relaxed, it makes sense to visit the area before signing a contract. If so, simply coordinate your pre-wedding trip with our wedding planners and we will show you both the area and wedding venues of your interest - again, there is no charge for this service.
See ALL prices & costs for destination weddings in Italy
See Our Wedding in Italy Venues
Contact Our Wedding Planners in Italy

Weddings in Italy
WEDDING PLANNERS IN ITALY
We Make Weddings Oh So Romantic!
We Make Weddings More Affordable!

This region makes Italian weddings more affordable, be it one of our luxury weddings in Italy in a five star seaside hotel once the Italian hideaway of Frank Sinatra and others, or one of our high quality, low cost wedding in Italy venues by the sea. The state's tourism office will subsidize your ceremony and legal package. The subsidy ranges from 100 Euros to 1500Euros depending on size of the wedding. In addition, the general costs in this region, be they budget or luxury weddings in Italy, are among the lowest in Italy.

We Make Weddings Relaxed!
We Make Weddings in Italy Beautiful!

SEE COAST OF MARATEA & THE CILENTO NATIONAL PARK

We Make Your Wedding a Dream Wedding!

SEE WEDDINGS ITALY - OUR TESTIMONIALS

See scores of our wonderful testimonials for our Weddings Italy from British, American and Irish, and also from couples around the world! A key reason for so many testimonials is that our wedding site is distinctly different - it is the most open and transparent of sites for Italy Weddings; e.g., ALL our prices and costs for weddings in Italy are fully defined and presented up-front, ALL taxes and fees are included (i.e., there are NO hidden costs). This policy has made us one of the top wedding planners in Italy over the last 10 years - certainly the top planners for seaside weddings in Italy.

Contact us - We Will Send A Wedding Italy Proposal with Budget Within 24 hours.

We Make Italian Weddings Fun!
We Make Italy Weddings With Choice! Astonishing Choice!
You can choose an outdoor Italian wedding, civil or religious, at any of our many non-church venues.

You can choose from dozens of Catholic churches for Catholic weddings.

You even have choice for non-Catholic church weddings.

You can choose the time of your wedding - provided it does not interfere with the siesta (1pm to 3:30)
DESTINATION ITALY WEDDING PLANNERS- CONTACT US
Venues for Italian Weddings
Testimonials - See Our Many Wedding in Italy Testimonials
TripAdvisor Posts - Our Client TripAdvisor Comments on Our Weddings in Italy
Italian Weddings - Find your dream venue:
CONTACT OUR WEDDING PLANNERS IN ITALY
Exclusive & Luxury Weddings in Italy
Be It Sumptuously Elegant & Luxurious
Or, Be It Deliciously Romantic and Simple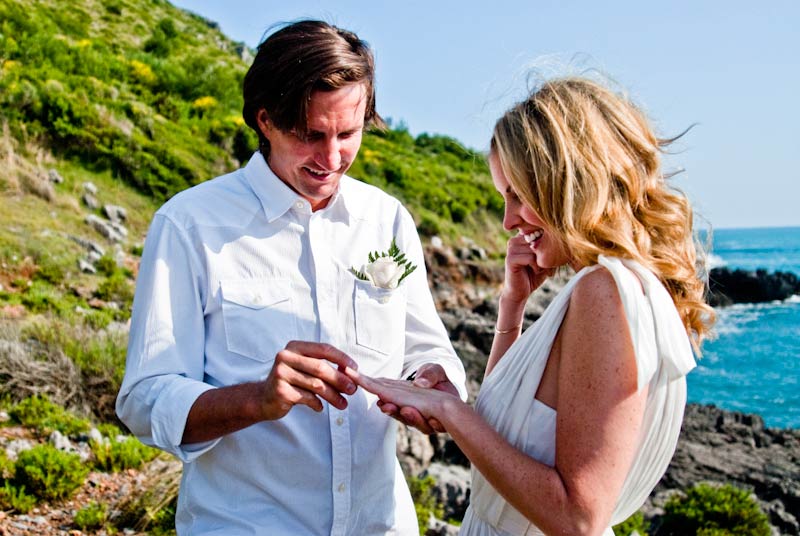 It Will Always Be Memorable & Relaxed
Weddings in Italy 's Most Beautiful Coast
Quick Link: SEE PRICES & COST OF WEDDINGS IN ITAL
Weddings in Italy's Classical Regions & The Great Cities
High End Custom Weddings in Italy
We offer high-end custom designed weddings in Italy 's classical region and cities - these include:
Tuscany/Florence, The Amalfi, Capri, Rome, Venice and the Lakes.
These include the finest castle and villa weddings in Tuscany - most convenient for Florence, such as in Fiesole famous for its quintessential and iconic Tuscan villas.
Contact Our Wedding Planners in Italy to get prices/cost of a Wedding in Tuscany
***
Weddings on The Amalfi & Weddings in Capri
These include weddings in Positano and weddings in Ravello. These wedding venues on the The Amalfi feature some of the most stunning hotels and villas in the world - the perfect fairytale venues for weddings in Italy. Amalfi towns include the incomparable Positano and Ravello. See some of our venues at"
Contact Our Wedding Planner in Italy to get prices/cost of a Wedding in Amalfi/Capri
****
Weddings in Rome and Its Surroundings
This is a unique collection of the most fabulous palaces castles, villas, and five star hotels in or around Rome - see a few of our venues for weddings in Rome.
Contact Our Wedding Planners in Italy to get prices/cost of a Wedding in Rome
****
Weddings in The Italian Lakes - Como, Garda, Orta and Others.
Again, we offer a wonderful collection of the most famous castles, villas, and hotels in the Italian Lake district for distinctive Italian weddings- see:
Contact Our Italian wedding planners to get prices/cost of a Wedding in Italian Lakes
****
Weddings in Venice
See our venues for weddings in Venice, including the famous Hotel Cipriani.