Grand Hotel Santavenere
Get Venue Detail Apps








Support Apps



The Italian Hideaway for The Stars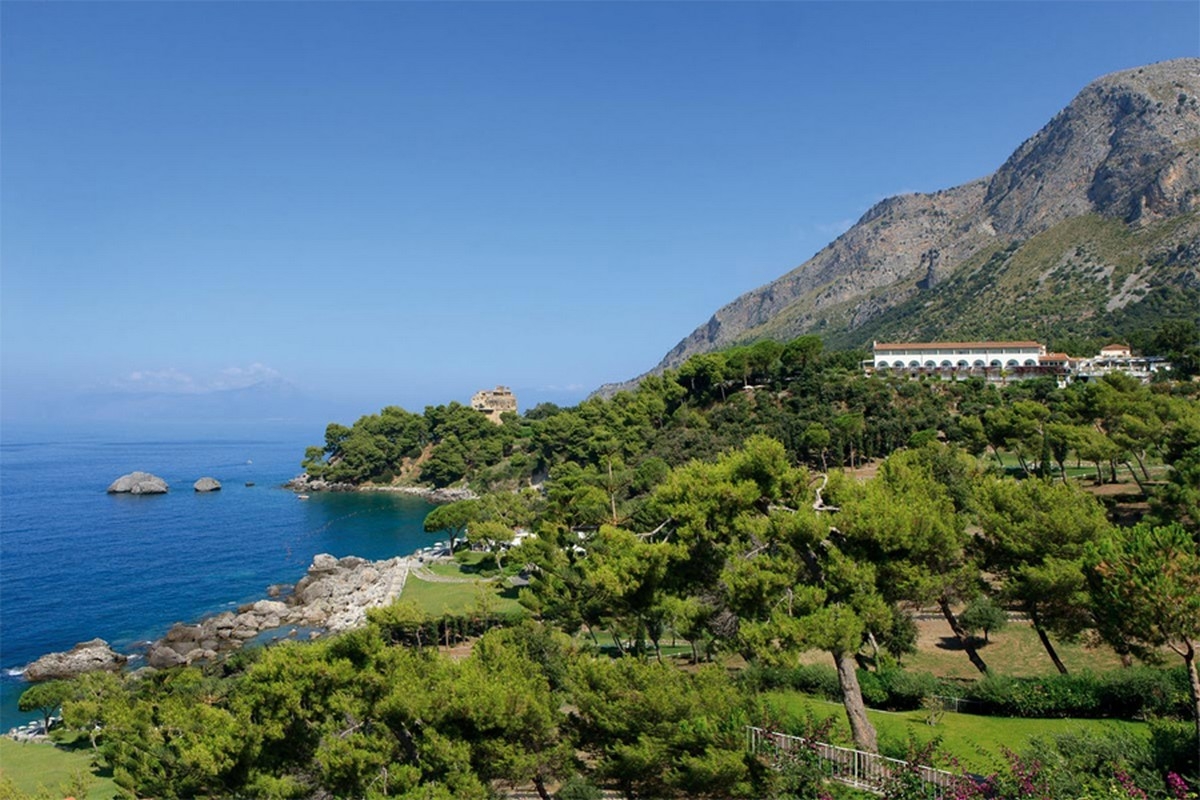 Venue Capacities
| | |
| --- | --- |
| Number of Rooms/Apartments | 34 |
| Max # people for ceremony | 150 |
| Max # people for reception | 150 |
| Min # people for reception | 30 |
| Max # people for accommodation | 70 |
| Min # people for accommodations | 2 |
| Min # days to book | 1 |
Overview

Have your luxury wedding in Italy at THE Santavenere - the perfect luxury 5 star wedding venue - 11 acres of wonderful natural beauty (blue blue crystal seas, high mountains, one of Europe's most beautiful coastline with views second to none). This luxury hotel houses the finest of accommodations, restaurants, club rooms, and health spa.
It has been featured in Vogue
, with languorous models posing on its arcaded veranda above the Tyrrhenian Sea. Its celebrity guests have included Frank Sinatra, Richard Burton, Sophia Loren and other Italian film stars, and leading fashion designers.
Situated on its own enchanted peninsula, the Santavenere Hotel, with its ancient Saracen watch tower, offers the maximum of pampering of a luxury wedding in Italy venue. The watch tower, in perfect tranquility, jealously guards a natural beauty of coves, beaches, and soaring mountains, all edged with intensely colored Mediterranean flowers - especially bougainvillea.

Add Venue to Favorites
Area Info
Located in
Italy's last undiscovered, unspoiled area - literally stunning -
Coast of Maratea & The Cilento National Park
.
Traveler Magazine says "Maratea is Heaven - It's The Amalfi Without The Crowds.... Italy's Best Kept Secret".
It is just to the south of the Amalfi coast; however, much
easier, cheaper, and faster to get to
- excellent high-speed road (A3) and rail service from Naples (many airlines) and Lamezia Terme (Ryan Air & Alitalia).
How to Get Costs

Add Venue to Favorites
Typical Packages
To get a good idea of the total cost of a typical wedding at this venue, select "View" on the list of typical packages below for the package most resembling your requirements.
Tip:

Click on the text below to get detailed descriptions & costs:
Support Apps