Sailboat Flora
Get Venue Detail Apps








Support Apps



A Romantic Sailboat Along The Coast of Maratea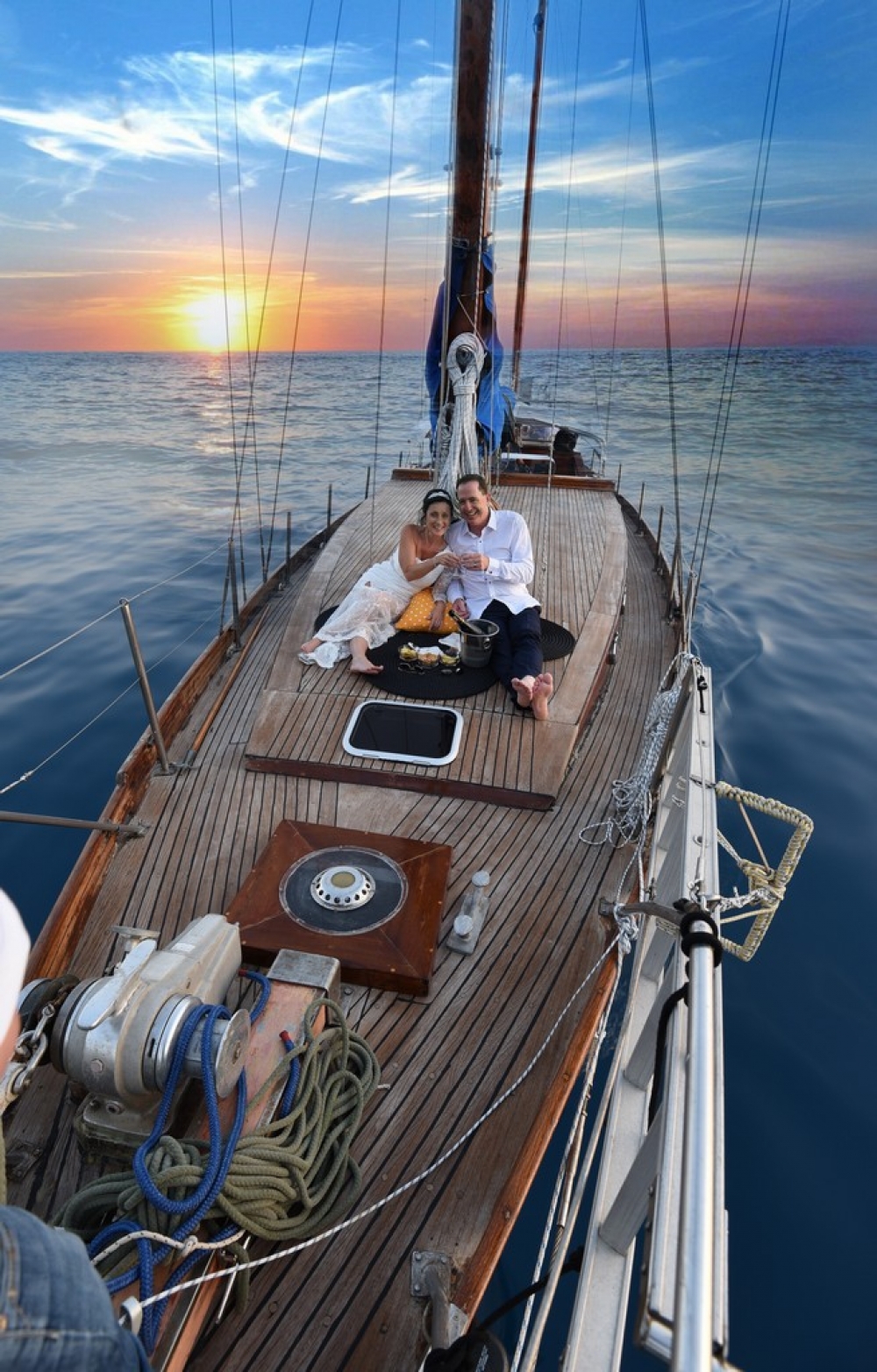 Venue Capacities
| | |
| --- | --- |
| Number of Rooms/Apartments | |
| Max # people for ceremony | 16 |
| Max # people for reception | 2 |
| Min # people for reception | 2 |
| Max # people for accommodation | 2 |
| Min # people for accommodations | 2 |
| Min # days to book | 1 |
Overview
May through October (weather permitting)

Boat Wedding in Italy - Have your wedding on board or you can anchor the sailboat near a cove & have your wedding on a secluded beach!



Add Venue to Favorites
Area Info
Located in
Italy's last undiscovered, unspoiled area - literally stunning -
Coast of Maratea & The Cilento National Park
.
Traveler Magazine says "Maratea is Heaven - It's The Amalfi Without The Crowds.... Italy's Best Kept Secret".
It is just to the south of the Amalfi coast; however, much
easier, cheaper, and faster to get to
- excellent high-speed road and rail service from Naples (many airlines) and Lamezia Terme (Ryan Air & Alitalia).
How to Get Costs

Add Venue to Favorites
Typical Packages
To get a good idea of the total cost of a typical wedding at this venue, select "View" on the list of typical packages below for the package most resembling your requirements.
Tip:

Click on the text below to get detailed descriptions & costs:
Support Apps