Hotel San Diego
Get Venue Detail Apps








Support Apps



A 3 Star Hotel in a 5 Star Setting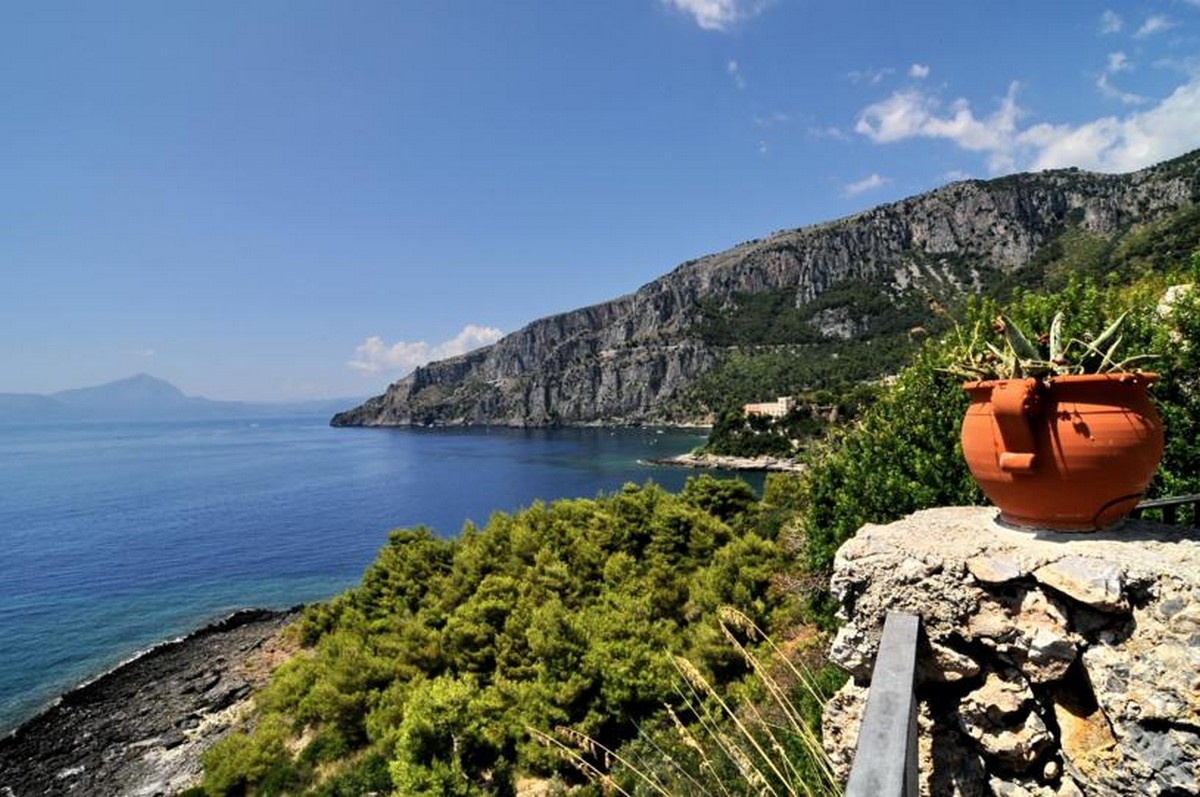 Venue Capacities
| | |
| --- | --- |
| Number of Rooms/Apartments | 68 |
| Max # people for ceremony | 150 |
| Max # people for reception | 150 |
| Min # people for reception | 25 |
| Max # people for accommodation | 150 |
| Min # people for accommodations | 0 |
| Min # days to book | 1 |
Overview
The Ideal Venue for Large Weddings - in Sunshine & Rain

The sea and mountain views from San Diego are second to none anywhere. It is situated at the edge of the dream-like seaside village of Acquafredda with many flower gardens - a unique mixture of Italian hill-town and English country village. It is just outside the seaside market and resort town of Sapri with mainline station to Naples, Rome, Florence, Sicily, etc.
With its own private peninsula plunging into crystal clear seas, and its surrounding walls of pine, oak, orange, bougainvillea and oleander draped mountains and cliffs, the Hotel San Diego commands one of the most beautiful positions of anywhere in this world.
On top of a cliff thrusting like the bow of a fun Mediterranean cruise liner, the sunning complex with its ample swimming pool edged with stone and grass terraces provides as much fun, sun and relaxation as can be soaked in.
In contrast, the tranquility of its separate shady lush and verdant gardens and patios offer the ideal sun-umbrella under which to sip a spumante or campari with soda, munch on olives or nuts, or just snooze.
The San Diego lies curled up at the edge of Acquafredda - a seaside village whose beauty and peacefulness is incomparable. Quiet tree and flower lined streets surprisingly evoke images of pastoral English villages. Always glimpsing the sea and meandering here and there, these streets make strolls or jogs a mandatory pleasure. Yet, mere minutes along the wondrously serpentine road of the incomparable coastal Maratea there is the shopping and night life of Sapri, the ancient town and port of Maratea, and the "chic" coastal paese of Fumicello.

Add Venue to Favorites
Area Info
Located in
Italy's last undiscovered, unspoiled area - literally stunning -
Coast of Maratea & The Cilento National Park
.
Traveler Magazine says "Maratea is Heaven - It's The Amalfi Without The Crowds.... Italy's Best Kept Secret".
It is just to the south of the Amalfi coast; however, much
easier, cheaper, and faster to get to
- excellent high-speed road (A3) and rail service from Naples (many airlines) and Lamezia Terme (Ryan Air & Alitalia).
How to Get Costs

Add Venue to Favorites
Typical Packages
To get a good idea of the total cost of a typical wedding at this venue, select "View" on the list of typical packages below for the package most resembling your requirements.
Tip:

Click on the text below to get detailed descriptions & costs:
Support Apps