Le Ruve Bianche
Get Venue Detail Apps








Support Apps



A  picturesque venue  located  in the ancient borough of Vibonati overlooking the Mediterranean.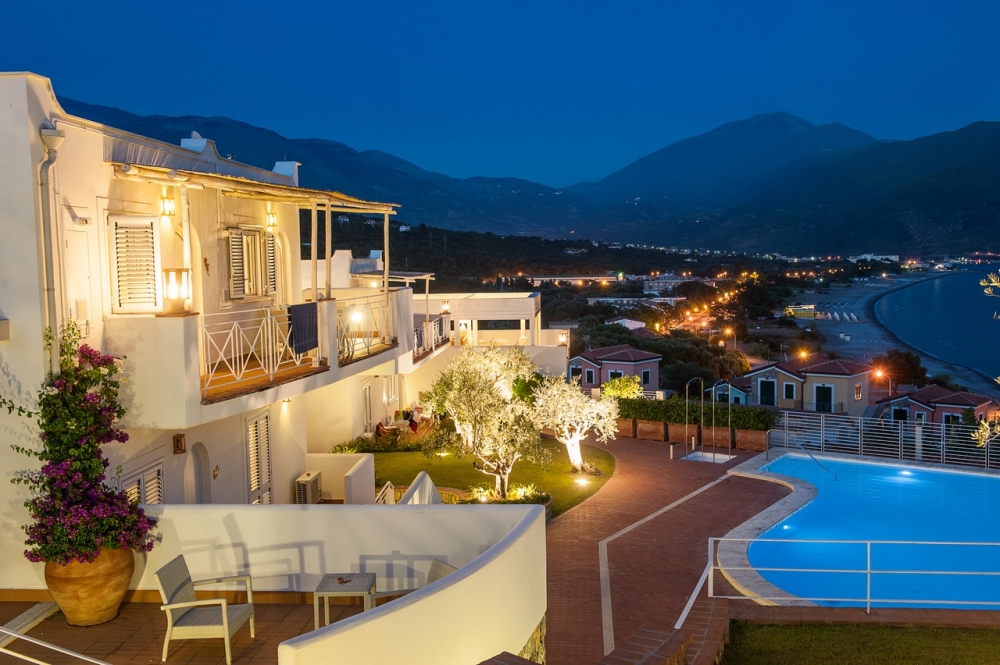 Venue Capacities
| | |
| --- | --- |
| Number of Rooms/Apartments | 13 |
| Max # people for ceremony | 34 |
| Max # people for reception | 34 |
| Min # people for reception | 25 |
| Max # people for accommodation | 34 |
| Min # people for accommodations | 20 |
| Min # days to book | 2 |
Overview
Le Ruve Bianche is a stunning Boutique Hotel overlooking the sea! The picturesque residence is located in the old borough of Vibonati.... narrow streets that are intertwined with each other, going uphill, downhill, and leading to dead ends, an extrodinary, romantic location.

When you reach Villammare, the marine borough of VIbonati, the scenery changes instantaneously, switching from the green hills to the sapphire blue coast.

This venue is located on the Gulf of Policastro in Cilento, overlooking the sea, you see from afar the coast of Maratea and Calabria.

Le Ruve Bianche rises on a green hill, a few steps away from the sea,. An ideal place to relax and have an intinamte wedding with close family and friends.

Le Ruve offers ten apartments decorated in Mediterranean style. It has a very stylish design and a chic atmosphere. White is the primary colour, the look is simple, but classy. The owner has great taste. All the apartments have a garden space or terrace
and there is a bar area where you can have a drink and enjoy the views.

The garden is located on different levels with a pool on the top level.

They have access to a private beach roughly 100mt away.

It is walking distance to the little quaint town of Villammare where you will find restaurants, caffes, bars and shops for shopping. Villammare has a beautiful promenade where you can stroll and enjoy the views of the sea.

Add Venue to Favorites
Area Info
Located in
Italy's last undiscovered, unspoiled area - literally stunning -
Coast of Maratea & The Cilento National Park
.
Traveler Magazine says "Maratea is Heaven - It's The Amalfi Without The Crowds.... Italy's Best Kept Secret".
It is just to the south of the Amalfi coast; however, much
easier, cheaper, and faster to get to
- excellent high-speed road (A3) and rail service from Naples (many airlines) and Lamezia Terme (Ryan Air & Alitalia).
How to Get Costs

Add Venue to Favorites
Typical Packages
To get a good idea of the total cost of a typical wedding at this venue, select "View" on the list of typical packages below for the package most resembling your requirements.
Tip:

Click on the text below to get detailed descriptions & costs:
Support Apps