A Brief History of The Castle
1123 - October 10th, the castle construction began on the initiative of Costabile Gentilcore?s (the fourth abbot of Badia di Cava dei Tirreni monastery). The village is extended around it. Previously, these lands experienced the presence of the Longobards and Normans, and the presence of Basilan monks, refugees from east. The Longobards, devoted to Archangel San Michele, after converting it to Christianity named the hill, where the castle was later built. Under the Norman?s occupancy, the Benedictine monks reclaimed the lands, and earned the privilege to build a fortress to defend the population from Saracens that from Agropoli, where they settled, set off for their invasions.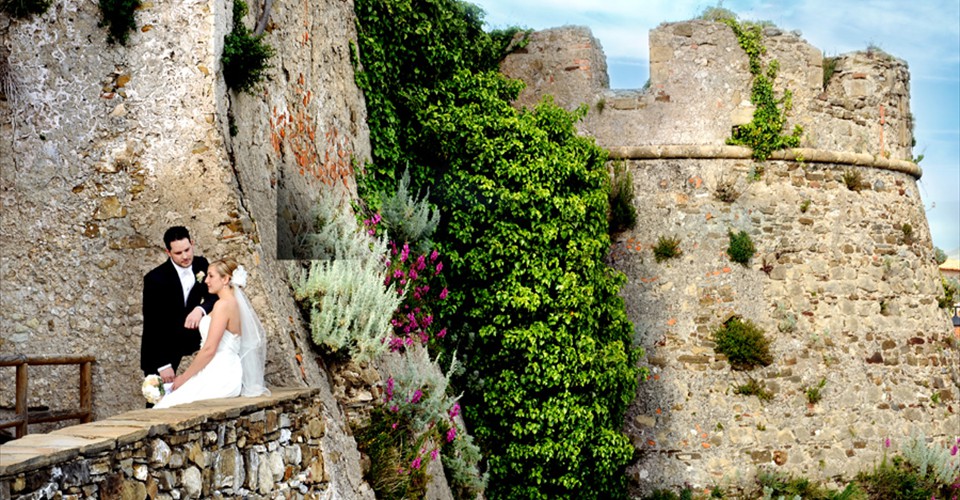 1138 - Beato Simeone, the fifth abbot of Badia di Cava dei Tirreni monastery, after completing the fortress following the death of Costabile Gentilcore in 1124 and after the port for trading purposes was built, donated to his citizens a certification conceding them large privileges such as: houses, lands and tax reduction. Thanks to the castle, that became a safe refuge for inhabitants of that area and to the trade and commercial development, Castellabate became the richest baronial land of Cilento.
1835 - the old baron palace was sold to a private owner: that is how, after 700 years, the Benedictine presence in the castle, ends.
Nearby Accommodations
One of the following hotels would be for accommodations and where the reception would be held and is convenient for the castle which is about a 10 minute drive to the hill town of Castellabate.